Early Childhood Education Programs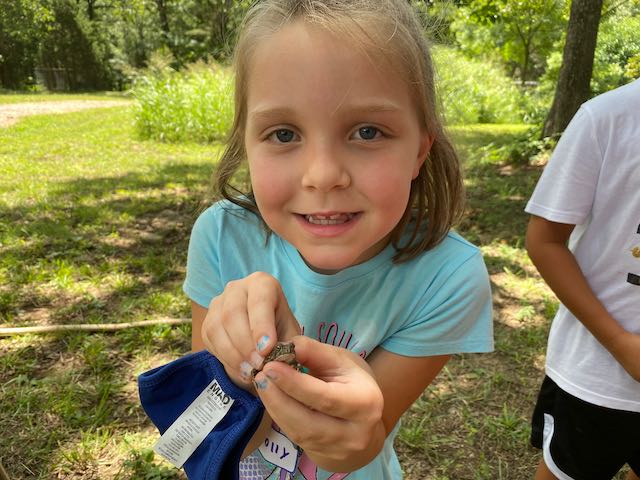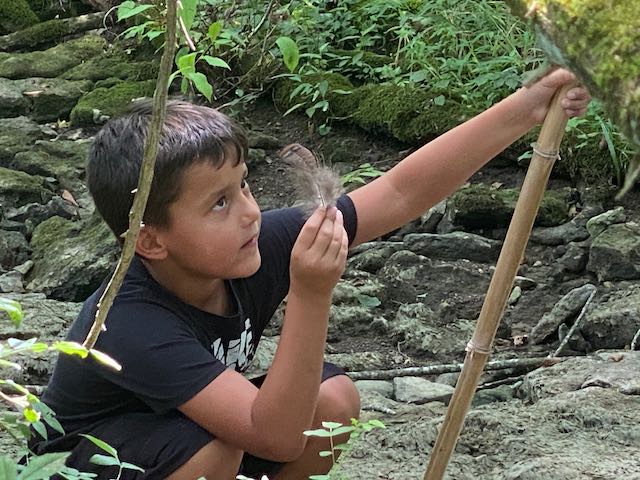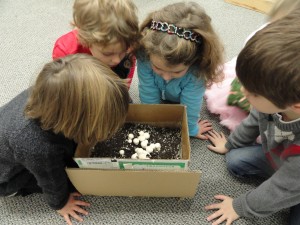 School is changing, but we have your solution! 
How would your child like to attend class with a tortoise? And have the ability to explore nature instead of being inside all day? Nature provides countless opportunities for discovery, creativity, problem-solving, and STEM education. Interacting with natural environments allows children to learn by doing and experiment with ideas. In nature, children think, question, and make hypotheses. 
There is a growing body of research that shows that this type of frequent play in nature-based early childhood education programs stimulates all of a child's developmental domains, including their cognitive, creative, physical, social and emotional, and spiritual development. Children discover the wonders of the landscape surrounding them, while also discovering their inner landscape through meaningful relationships with mentors, classmates, and nature.
At Second Chances Wildlife Center we balance nature-based education with tradition learning. We understand the lack of science in schools but value it's importance. Students will also have the very unique experience of compassionate conservation education through our USDA licensed educational ambassador animals. 
Our lead educator is our center director, teacher of over 25 years with a degree in Early Childhood Development. Brigette Brouillard was awarded Kentucky Conservation Teacher of the Year in 2010 and earned her Master Environmental Educator status in 2020. 
Limited class size to just eight will ensure everyone's health and safety due to Covid-19. Small class size also ensures individual attention. Daily snacks provided. Dress appropriately as we will go outside in cold, hot, snowy, and possibly rainy weather. Pack a labeled water bottle each day. Bug spray is recommended to be applied before arrival to center. Masks will be required when we are in close proximities.
      We believe: 
Nature promotes the health and well-being of the whole-child.

Nature is the ideal venue for academic growth, imaginative play, social and emotional learning, problem solving, and promoting active play.

Frequent, immersive experiences in nature with a mentor cultivates an environmental ethic.

Place-based environmental education connects children to their local community and is the starting point, for responsible citizenship.

Today's youth are tomorrow's environmental stewards and leaders.
    
       Our Goals: 
To prepare each child socially and academically to succeed.

To develop a sense of place and foster a deep connection to the natural world to include compassion.

To cultivate a strong, supportive, inclusive community between classmates, families, and Second Chances.

To enable each child to reach their full potential by meeting each child's social, emotional, and academic needs and helping them grow.
OPTIONS:
Science Saturdays
3-5 years olds 
6 weeks 
First Saturday of each month, 9AM-12PM
$200
Enrollment form found here
Next session: October 3, November 7, December 5, January 2, February 6, March 6
Nature Early Childhood Education
4-6 year olds
10 weeks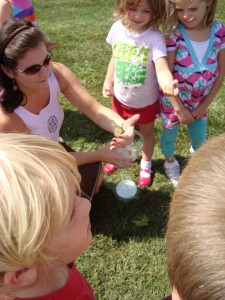 Tuesdays and Thursdays, 9AM-12PM
$600
Enrollment form found here
Next session: October 6 & 8, 13 & 15, 20 & 22, 27 & 29 
                         November 3 & 5, 10 & 12, 17 & 19
                         December 1 & 3, 8 & 10, 15 & 17