Fundraisers


GRAND OPENING & WILDLIFE BABY SHOWER
4 June 1-4PM
487 Gentry Ln, Mt Washington KY 40047
Come see our brand new center and celebrate it's Grand Opening! Tour our center, see our babies and educational ambassadors all in their homes. We'll have cake, brats, and dogs. All ages welcome, but children must be accompanied at all times by an adult.
$5 per person and/or
Shower gifts from our Online Wish List
We will also be collecting old shoes. (We aren't scared of stinky things!)
SPONSOR A ROOM
 at our new center! Help us get in our new home while leaving a legacy! Each room sponsor earns a permanent plaque on the door to "your" room. Sponsor one for you, your business, or in honor or memory of a loved one. This plaque will be visible to many. Choose from:
Nursery:

$1500

SOLD Georgia Nuss
Bat cave: $600
SOLD Helena Grimes-Smith (Mrs David Gleason)


Bath for Babies: $800 

SOLD Chuck and Jackie Grimley


Quarantine Area: $800

SOLD Deborah Greer Gunn


Laundry Room: $1200
Educational Ambassador Room: $1200

SOLD In Honor of Pat and Marvin Koebel


Quiet Room: $800

SOLD Deborah Greer Gunn


Intake Area: $1500

Email brigette@secondchanceswildlife.org for arrangements.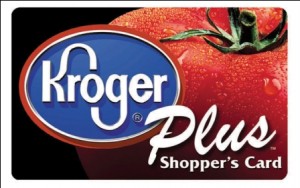 Do you eat food? If the answer is yes, then you can help us!!! We participate in Kroger's Community Rewards fundraising program. Second Chances receives 4% of every purchase you make using your Kroger Plus card, even for gift cards, fuel, and at the pharmacy!!!
Simply register your Kroger Plus card at www.kroger.com. Click on Community Rewards to choose us as the charity in which you support. You type us in by name or zip code: 40026. Out of state? Just type in Louisville or Goshen and then you can choose us as well. This does not affect your points.
You do have to click "renew" each August. It takes 1 minute via the computer, 3 minutes by phone.
Together, this can make  a big difference to Second Chances!
Help us build Louisville's first and only public wildlife rehabilitation and education center!!!