2018 Calendars.
We are sorry, but we did not do calendars this year. We will look into it for next year. 
All products are tax free and shipping is included in the suggested donation price. Proceeds go directly to animal care. 
Other Store Categories
Backpacks | Bat Boxes | Clothing | Hammocks | Jewelry | Keychains | Stuffed Animals | Wood Items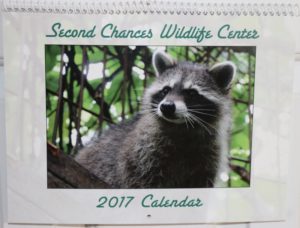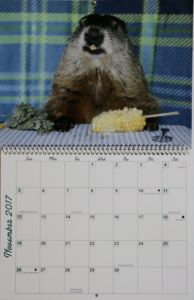 2018 Calendars
$18.00 (Includes shipping!) 
Photographs are all done by our very own director and includes this season's rescues. These are pictures you could even frame after the year! Major holidays (including Jewish) are included. Moon phases also included! Proceeds go directly back to future animals in need.