Thank You For Supporting Second Chances Wildlife
Thank you to the caring people that thought enough to bring Second Chances an orphaned or injured animal, thus saving its little life.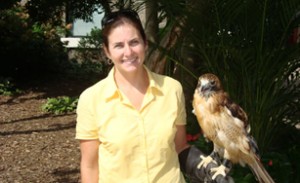 Thanks to Jenny Jones and The Jenny Jones Foundation for supporting Second Chances and allowing us to further our dream.  www.jennysheroes.com
Thanks to the professional and creative team at Digital EFX Wraps for the awesome car wrap! We LOVE it!!!!
Thank you to Webfoo, Inc for donating time to work technical wonders on Second Chances' web site.
Thanks to Bullitt  Septic Service for providing us with a portable bathroom unit for one year!!! Yay!! You'll be thankful for this one, too, when it's needed! 
Thanks to Modern Woodmen for matching our funds raised at our Annual Baby Shower/Auction.
Thanks to Foundation Brigitte Bardot for their grant for animal care. 
Thanks to Lush for providing us funding for a Smart Board, projector, and microscopes through their Charily Pot program.
Thanks to Footworks for their continued support and appreciation for wildlife!
Thanks to Luma Comfort for donating four cool and warm mist humidifiers to us!
Thank you to Doctor Joe Deck of Deck Veterinary, Doctor Teresa Gregory of Crestwood Veterinary Hospital, Doctor Missy Jewell of All Pets Vet Center and Doctor Laurelee Rubsch of Mobile Veterinary Practice. These Doctors exemplify the true meaning of caring for animals. Their knowledge, experience, and attention to detail have helped saved many animals' lives.
Thanks to the following for donating to our cause: Heine Brothers, Frazier Museum, Holiday World,  Shady Lane Cafe, Red Hot Roasters, Cellar Door Chocolates, Disney World, Kentucky Horse Park, Open Range, Goshen Animal Clinic, Treats Pet Resort, Porter Paints, Sassy Boutique, DQ, UL, and Churchill Downs.
Thanks to our corporate sponsors:
Supporting Vets (Helping us provide our services by an annual donation of $250+)