Sponsor an Outdoor Enclosure!
We need your help so we can continue to help you!
By investing in us you will be investing in our children's education, our environment, and our wildlife.
SPONSOR A ROOM/OUTDOOR ENCLOSURE at our new center! Help us get in our new home while leaving a legacy! Each room.enclosure sponsor earns a permanent plaque on the door to "your" room. Sponsor one for you, your business, or in honor or memory of a loved one. This plaque will be visible to many. Choose from:
ENCLOSURES
Opossum 1: $800 Butch Schwitzer
Opossum 2: $800  Kay Bauer
Opossum 3: Elizabeth Bauer
Squirrel 1: $600
Squirrel 2: $600
Raccoon: $1200  Kathryn Klein
Fox: $600 In Memory of Charlotte Elizabeth Carnaghan
Bat flight cage: $1500  Kentucky Natural Lands Trust! 
ROOMS:
Nursery: $1500  Georgia Nuss
Laundry Room: $1000
Bat cave: $600  Helena Grimes-Smith (Mrs David Gleason)
Bath for Babies: $800  Chuck and Jackie Grimley
Quarantine Area: $800  Deborah Greer Gunn
Educational Ambassador Room: $1200  In Honor of Pat and Marvin Koebel
Quiet Room: $800  Deborah Greer Gunn
Intake Area: $1200  Dr Laurelee Rubsch
Email brigette@secondchanceswildlife.org for arrangements.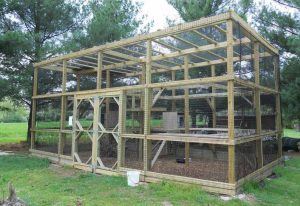 Won't YOU make a difference by your generous donation? Your donation is fully tax deductible.
Our tax EIN is 270550327.
Donations can be made at the link below or to our address at 487 Gentry Ln, Mt Washington, Ky 40047. THANK YOU.
THANK YOU to our very generous donors!