Host a Wildlife Party     
Party 1
You can help by throwing a party for wildlife!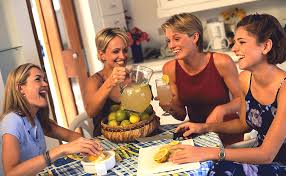 Host a wildlife party as part of a Girls Night Out or at your next Book Club Meeting, Scout Meeting, Bible Study, Garden Club, or Exercise Group. Help make baby season a bit easier for our animals that are without their Mamas.
As a host, Second Chances will supply you with your own wildlife party-starter kit!
Including:
Printed Invitations
Wish List for purchasing supplies for our newborns, most of which can be found at local stores.
Adoption Cards to adopt a baby and sponsor his or her care until release back to nature
Baby Shower Bingo Game
Informations sheets on Co-existing with wildlife
A Party Checklist to make your event fun and memorable 
---
Party 2 
All the above PLUS a visit from one of our education animals! This party is a bit more formal. It's more like a dinner party. These parties generally provide a minimum overall $2000 donation to Second Chances.
E-mail to receive your party-starter kit for either party and to set up a mutually agreeable date for a party 2.