Special Events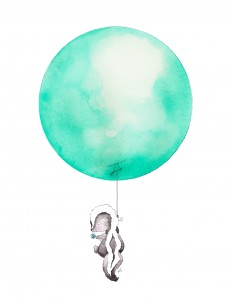 WILDLIFE BABY SHOWER!!!

Sunday 12 June, 12-5:30PM (Staggered ticket times)
Second Chances Wildlife Center
Baby season is here and we have tons of wildlife babies coming in to our center to care for and rehabilitate to return back to the wild! This special event is the ONLY time you are able see these amazing wildlife babies up close and in person.
Due to the popularity of this event, ticket times will be staggered. Choices include: 12-1:30, 2-3:30, or 4-5:30.
COST: $5 per person to attend the Wildlife Baby Shower (2+ years). Tickets can be purchased in advance through Eventbrite or at the door. Also, bring some extra dollars with you for the kids to play games and activities that we will have. All ages welcome, but children must be accompanied at all times by an adult.
SHOWER GIFTS WISH LIST:
We also have a wish list of items that you can purchase as baby shower gifts to bring with you to help us with all these wildlife babies! Here are our Online Wish List and Amazon Wish List.
BUY TICKETS HERE SOON! 
RUN WILD 5 mile run/walk

25 June 2022, 8:30AM 
Hogan's Fountain, Cherokee Park OR virtual

"Run your own race at your own pace". Choose a virtual option or in-person at the beautiful and historic Cherokee Park. 
In-person: Run or walk at least a 16 minute mile pace. Awards for top three male and female overall. Participants will receive a series medal and t-shirt. You may purchase a car towel as well. Great door prizes after the run and some snacks. But your highlight might be getting to meet one of our licensed education animals! Find out who it will be this year! 
Virtual: No matter where you are, you can get out and enjoy nature at your own pace. Email us at
Assistant@SecondChancesWildlife.org within one week of the in-person race day to receive your medal and t-shirt. You will also have the opportunity to purchase a car towel. I wonder if we can get one runner or family from EACH of the 50 states to participate! Maybe even some out-of-country participants. Out of country participants will have an additional $10 fee due to shipping. (Sorry y'all, but we do want to include you because we love you too! )
Each year, our medal and t-shirt will showcase a different wildlife species. Our inaugural animal is to honor the beloved JB. Collect them all! 
Just $30 for entry up to June 1 and guaranteed shirt size. After June 1, race fee will be $35. NO guarantee on shirt size. Proceeds will go towards saving wildlife. 
Registration coming very soon! 

Kentucky Bat Festival! 22 October 4-7PM
Family event includes bat education, environmental vendors, live bats to see to include some of our new Egyptian Fruit bats! There will be activities, a bat program at 4:30, a chance to meet Stellaluna and get photos with this famous storybook character. Live bluegrass music by the very popular Gary Brewer and the Kentucky Ramblers. Silent auction, BBQ and beer options. 4-7PM! Sawyer Hayes Community Center at EP Tom Sawyer State Park. Just $15 per person. (Kids under 2 are free)  
                                       
                                                       https://secondchanceswildlife.eventbrite.com 
Kentucky Bat Festival